Click here to view original web page at www.nzherald.co.nz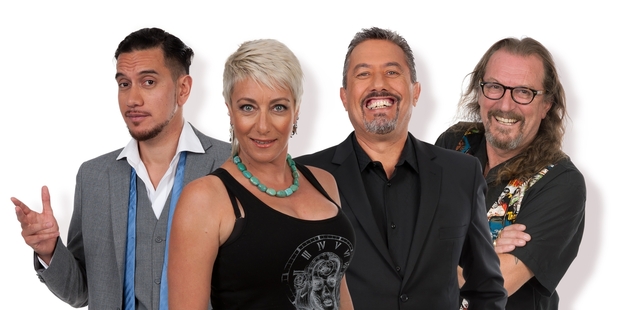 Crack Up: A stand-up comedy special hosted by Mike King and starring James Nokise, Ewen Gilmour, Jan Maree.
Music
Also being Bob Marley's birthday – Happy 69th Brother Bob! – Waitangi Day has long been a reggae-powered kind of occasion. In the Auckland region today there are some major musical gatherings serving a fair slab of local reggae, along with side dishes of hip-hop, soul, funk, rock and combinations of the above. Here are some of the big gigs …
Bastion Pt: Reggae outfits Katchafire and House of Shem feature in this free show presented by Ngati Whatua o Orakei which runs from 10am to 5pm. Other acts on the bill include Te Pou Whakairo Kapahaka, Mike Steedman, the Modern Maori Quartet, and funksters Kinaki.
Muriwai: After selling out its first event last year, the Muriwai Waitangi Day Festival returns to the Muriwai Surf Club from 10am to 6pm with a line-up including Tiki Taane, Warren Maxwell, Moana and the Tribe, Soljah, Ria Hall, Will Crummer and the Rarotongans, and Nat Rose along with guest speakers. Admission is $20 for adults and children under 12 are free.
More info at www.muriwaifestival.com
Barry Curtis Park: South Auckland gets a free show from 10am to 5pm headlined by soul star Aaradhna and hip-hop heavyweight David Dallas with support from Sons of Zion, Ria Hall, Seth Haapu, Majic and Pao Pao Pao.
Henderson Park: Out in West Auckland this free Music in Parks concert from 2pm to 6pm gets rock-plus outfit Kora as the main drawcard with support from soulstress Tyra Hammond, Funkommunity and DJ Dylan C.
Movies
Exactly a year after Mt Zion started lighting up the local box office with its story of a young Maori reggae band trying to get ahead, here's another. Today it's the turn of The Pa Boys to start testing the speaker systems of the nation's cinemas with its story of a Wellington three-piece heading out on the road but finding there's more to discover than just coastal pubs full of locals wanting to hear some decent tunes.
The film is a feature debut for its former musician writer-director Himiona Grace, as it is for much of his cast which includes Francis Kora of the band Kora and fellow actor-musician Matariki Whatarau, who also a member of the Modern Guitar Quartet.
Television
Maori TV kicks off its coverage of the day with breakfast show Ata Marie Waitangi Day 2014 from 7am. The three-hour show hosted by Stephanie Huriana Fong and Te Arahi Maipi will come with live music from the Topp Twins, Tami Neilson and the Pa Boys.
And there will be live crosses to Waitangi where the show's correspondents are young actor Darcy Ray Flavell-Hudson – who may well be internalising a really complicated situation in his head about treaty matters – and X-Factor finalist Whenua Patuwai.
After that relatively serious start to the day, at 7.30pm the channel offers Crack Up, a stand-up comedy special hosted by Mike King and starring James Nokise, Ewen Gilmour, Jan Maree and many more, all of whom will be pondering their own views of Waitangi Day.
And, of course, over on TV3, Paul Henry will probably have something really thoughtful to say about the day later in the evening.
– TimeOut
Click here to view full article
Tags:
actor
,
concert
,
director
,
film
,
movie
,
music
,
television
,
tv