Click here to view original web page at www.philly.com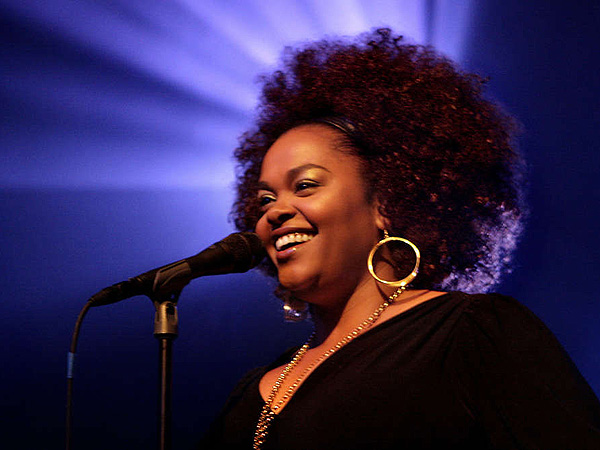 JONATHAN TAKIFF, Daily News Staff Writer takiffj@phillynews.com, 215-854-5960
Posted:
Tuesday, January 21, 2014, 3:01 AM

"I'm planning to bring my 4-year-old son Jett to the concert. I can't wait for him to see that beautiful concert hall and hear the Philadelphia Orchestra, just as my mom did lots with me when I was young," she shared with obvious glee. "The most amazing was a children's concert where they played 'Peter and the Wolf.' When we'd play the record, afterward, I called it 'Peter Wolf.' "
And now, glory be, the Fab Philadelphians (and maybe even Mr. Goodyear) will be soaring away with Ms. Scott on classics like "Summertime" and lush arrangements of her own tunes (like "Golden" and "He Loves Me") that the artist originally dressed up with big-band charts for a New York recital.
Scott also will bring along a nonlocal ringer, Robert Glasper, the noted, label-defying fusion pianist, arranger and composer, to show off a recent collaboration, or maybe two. For sure they'll do the track "Calls" from his recent "Black Radio II" album, and maybe something from Scott and Glasper's "almost completed" album of "soothing lullabies for kids and grown-ups."
"We're using a lot of chakra tones," she shared. "Vibrations that reach you on a cellular level, with lyrics that are empowering without being corny, that remind you of the simplicity of living, of humanity."
Bacon flavoring
Also pleased to be Philly-ing up the Academy bash are the rockin', sockin' multitasking Bacon Brothers, Michael and Kevin. The duo work these parts pretty regularly with their band, steeped in local traditions of melodic rock and blue-eyed soul, with the occasional "plaintive" Mummers' string-band touch tossed in. (The bros' homage, "New Year's Day," celebrates the parade and has raised money to keep it afloat.)
You might know Michael as a soundtrack composer and Kevin, for certain, as a high-profile film and TV actor, currently in the Fox TV dramatic series "The Following."
And, no surprise, the ubiquitous Kevin Bacon has less than six degrees of separation from Scott, and is happy to be reuniting.
"Years ago," he recalled, "we did a made-for-Showtime movie together called 'Cavedweller,' produced by Kyra [Sedgwick, Bacon's wife]. Jill had just started her acting thing, and she was fantastic."
The ever-scrambling Bacons have been tapped for two roles at the gala: First, as emcees for the Academy of Music anniversary concert that will find the Orchestra's young (38 years old) firebrand conductor Yannick Nezet-Seguin on the podium. Then, as a special attraction at the postshow Bellevue ball, the Bacons will sandwich in some tunes between a traditional party band's more dinner-dance-centric sets.
The classically trained Michael Bacon actually saws away on a sturdy (carbon fiber) cello in his band, and "there may be several more onstage that night," Michael hinted. (Members of the orchestra, perhaps?)
"We've still got prepping to do," murmured Kevin, in mock dramatic tone. "Hopefully, there's a crack team of writers working to put witty, pithy remarks in our mouth."
"And don't forget, we've still gotta get our tuxes at Krass Brothers," interjected Michael. (Yeah, he knows the clothier's long gone.)
One degree of separation
While they've never been Cinderfellas at the gala before, the Center City-raised Bacons long marveled about it. Their parents – renowned city planner Edmund Bacon and his wife, Ruth – were "regulars at the Academy fundraiser who loved to dress up, attend the concert and then dance the night away to the Lester Lanin society orchestra."
"In fact, it was one of just a couple nights in the year when my mom would put on makeup," Kevin recalled. "We'd watch them waltz out of the house, into the night, like a prince and princess."
Like Scott, Michael Bacon also "loved to go to Philadelphia Orchestra concerts as a kid. I knew all the string players by name. They were like my baseball team, my heroes."
The Bacons' sister, Hilda, caught the arts bug, too. She's director of events and strategic initiatives for the Kimmel Center (where the orchestra usually plays), "but had no hand in our getting this gig," swore Michael. "She was surprised when we told her about it."
The big picture
The Philadelphia Orchestra Association's vice president of artistic planning, Jeremy Rothman, happily shares responsibility for the gala concert's master plan.
"With Jill landed as the headliner this year and a native Philadelphian, it felt important to have that [Philly-centric] theme resonate throughout the program," he said yesterday. "This is one of the marquee events of the season, celebrating the oldest cultural institution on South Broad Street. Everyone has their own connection to the Academy and this [talent lineup] helps amplify that.
"Also, Yannick is keen on identifying and collaborating with a versatile group of great artists who're at the top of their field, including jazz, R&B and pop," Rothman said. "It's a way to introduce new people to the artists and to demonstrate to the orchestra's audience how flexible the ensemble can be. It's a way to broaden the art form and everyone's knowledge and tastes, coming from all directions."
The Academy of Music 157th Anniversary Concert and Ball, 7:30 p.m. Saturday, Academy of Music, Broad and Locust streets, concert only amphitheater seats $200, concert-only Family Circle seats $250 (with concert and program book), 215-893-1999, kimmelcenter.org.
Blog: philly.com/GizmoGuy
Online: ph.ly/Tech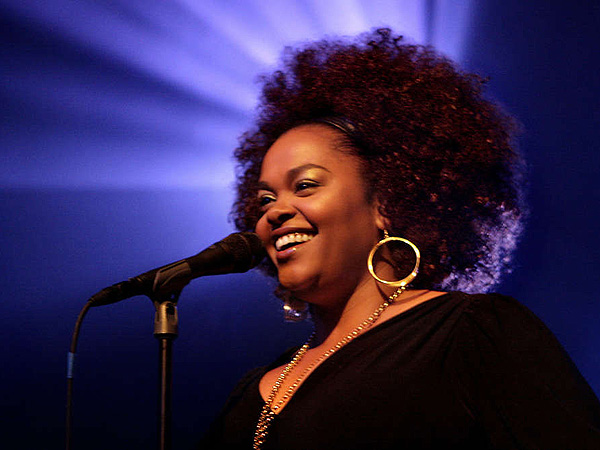 Click here to view full article
Tags:
actor
,
concert
,
director
,
film
,
movie
,
music
,
tv