Click here to view original web page at www.wdam.com

By WILL WEISSERT
Associated Press
AUSTIN, Texas (AP) – Fleeing police, a driver gunned a gray Honda Civic through a street barricade and into a crowd of South By Southwest festival attendees early Thursday, killing two people, injuring 23 others and casting a pall over one of the nation's hippest celebrations of music, movies and technology.
The driver struck multiple pedestrians around 12:30 a.m. on a block filled with concertgoers, then sped down the street, hitting and killing a man from the Netherlands on a bicycle and an Austin woman on a moped, Austin Police Chief Art Acevedo said. The driver eventually crashed into a parked van and tried to flee on foot before police used a stun gun to subdue him.
Rashad Charjuan Owens, 21, will face two counts of capital murder and 23 counts of aggravated assault with a vehicle, Austin police said Thursday afternoon in a statement. Formal charges are still pending. The statement did not provide a city of residence.
Police said the incident started when an officer on a drunken-driving patrol tried to stop a vehicle. Acevedo indicated the suspect was drunk, but drunken driving was not among the charges police said Owens would face. Acevedo said investigators have obtained blood samples and were testing them.
Public records obtained by The Associated Press show that Owens had a previous conviction in Alaska for drunken driving and one in Texas for criminal trespassing.
Acevedo said he believed Owens was so intent on evading the police that he willfully drove into the crowd.
"The bottom line is, when somebody's acting intentionally, and this is a person that was trying to get away, it's very difficult to stop," Acevedo said, adding later: "It's clear for me from his actions, from what I've seen, that this is an individual who showed no regard for the human beings that he plowed through in his attempt to get away."
Acevedo said the crash transformed Red River Street – which is on the northeast edge of an Austin entertainment district that's packed at all hours of the day and night during South By Southwest – into "basically a very long crime scene."
The crash was loud enough to shake the living room of Kirk Visser's condo, two stories up.
"I knew I had heard metal on a body," said the 47-year-old, who stepped out on his balcony to see people screaming and running in all directions.
Hours later, a pool of blood and bits of broken taillight were still in a crosswalk at the scene, with a trail of crimson droplets leading to the sidewalk. Still, concertgoers streamed in for another day of festivities, and by early afternoon, bass boomed through the area as bands played scheduled concerts nearby.
Now in its 27th year, South By Southwest has grown from a small showcase for up-and-coming bands to an international extravaganza, attracting hundreds of thousands of visitors and top music and Hollywood stars. Acevedo said the festival had never experienced a similar deadly incident before.
Roland Swenson, the festival's managing director, said events would continue "through this tragic time."
"I think it would probably cause more problems for everyone to show up and be turned away from a show than to just move ahead," Swenson said.
Three people were in critical condition Thursday afternoon, up from two earlier in the day.
"We are going to do our best for them, but these are some of the worst injuries that we see and not everybody with these kinds of injuries is going to survive," said Dr. Christopher Ziebell, the emergency department director at the University Medical Center-Brackenridge, about three blocks from where the crash occurred and where most of the victims were taken.
Massive Music, a company with offices in Amsterdam, New York and London, said employee Steven Craenmehr, 35, died suddenly in Austin. Additional information wasn't available.
The Travis County medical examiner identified the other person who died as 27-year-old Jamie Ranae West of Austin. West was on the moped that was struck. Her husband, Evan West, was among those hospitalized.
The names of the other injured people were not released.
Public records obtained by the AP show that, as a 19-year-old, Owens was charged and pleaded guilty to driving under the influence in Fairbanks, Alaska, in October 2011. He also was charged with leaving the scene of an accident, but that charge was dismissed.
He also was charged in Alaska with criminal mischief related to a May 2012 incident. Court records show a warrant was issued for him in October 2012 after he failed to appear in court and the case remains open.
Records also show that in September 2010, Owens was arrested in Texas by the Killeen Independent School District police for criminal trespassing. He pleaded guilty and was convicted in October 2010.
Police said the latest incident started when an officer on a drunken-driving patrol tried to stop the driver at a gas station a few blocks away. The car took off, weaving between parked cars, and racing the wrong way down a one-way street.
The driver rammed through police barriers – three wooden pieces held up by metal poles – forcing an attending police officer to dive out of the way near The Mohawk nightclub, where the bands X and TEEN had just wrapped up and rapper Tyler the Creator was scheduled to perform at 1 a.m.
Next door, Ted Evans, 29, watched singer-songwriter Kurt Vile on the outdoor stage at Cheer Up Charlie's nightclub when the New York City resident said he heard what he thought was a gunshot.
"There was blood on the ground. I saw some people who had blood on their hands," said Evans, who said police canceled shows at both clubs shortly after the incident.
The driver continued down the street, hitting a bicyclist, two people on a moped and a taxi before striking a van.
One bouquet of flowers sat by a telephone pole in front of The Mohawk on Thursday afternoon. Daytime concerts there and next door were canceled, but Thursday evening's slate of bands was to go on as scheduled.
Associated Press reporters Chris Talbott, Chris Tomlinson and John Mone in Austin and AP researcher Jennifer Farrar in Washington, D.C., contributed to this report.
Copyright 2014 The Associated Press. All rights reserved. This material may not be published, broadcast, rewritten or redistributed.
By
BY JENNIFER PELTZ
Associated Press
NEW YORK (AP) – After a five-month-long look at what the government learned about Bernard Madoff's epic fraud, jurors are close to beginning to weigh whether five of his former employees were his conspirators or his dupes.
A Manhattan federal jury could start deliberating as soon as Friday in the first criminal trial to result from one of history's biggest frauds. Closing arguments were expected to wrap up, followed by lengthy legal instructions and possibly some deliberations before the weekend.
Madoff has said he acted alone in cheating thousands of investors out of nearly $20 billion in a decades-long Ponzi scheme. But federal prosecutors say five back-office subordinates gave him vital help in weaving his financial fiction.
"Each of these defendants played a crucial role in the fraud," Assistant U.S. Attorney John Zach told jurors in a summation last week. He said the five told thousands of lies to customers, financial institutions, regulators and the Internal Revenue Service.
The defendants are Annette Bongiorno, Madoff's longtime secretary; Daniel Bonventre, his director of operations for investments; JoAnn Crupi, an account manager; and computer programmers Jerome O'Hara and George Perez. They say they, like Madoff's investors, were fooled by a master at deceit.
Madoff and his former finance chief, star prosecution witness Frank DiPascali, made it their business "to keep the fraud as contained and cabined as humanly possible because it if gets out, we are done – we are spending 150 years in jail, as Mr. Madoff is now," one of Perez' attorneys, Larry Krantz, said in his closing argument last week.
Prosecutors say Perez and O'Hara developed computer programs to manufacture false books and records that made the fraud work. But O'Hara's lawyer, Gordon Mehler, told jurors his client was just an everyday tech worker who was "used, abused, manipulated, lied to, snookered and bamboozled" by Madoff and DiPascali.
Bonventre oversaw the account in which investors poured money, cloaked it from auditors and regulators and tapped it to help plump up the brokerage side of Madoff's business, Zach said. He said Crupi was a key player in the accounting fraud, while Bongiorno – Madoff's secretary for 40 years – was responsible for billions of dollars in fake trades and oversaw a massive rewriting of customer accounts while making more than $18 million herself.
Bongiorno's lawyer, Roland Riopelle, said she believed all the money she made was legitimate.
"She herself is a victim of the fraud," he said in his summation, adding that she saw millions "of what she thought was her own money but was really Bernie Madoff's monopoly money go up in smoke."
The fraud collapsed in December 2008 when Madoff ran out of money and confessed to FBI agents that his business was a sham. Now 75, he pleaded guilty and is serving a 150-year prison sentence.
Copyright 2014 The Associated Press. All rights reserved. This material may not be published, broadcast, rewritten or redistributed.
By GENE JOHNSON
Associated Press
SEATTLE (AP) – The FBI is refusing to run nationwide background checks on people applying to run legal marijuana businesses in Washington state, even though it has conducted similar checks in Colorado – a discrepancy that illustrates the quandary the Justice Department faces as it allows the states to experiment with regulating a drug that's long been illegal under federal law.
Washington state has been asking for nearly a year if the FBI would conduct background checks on its applicants, to no avail. The bureau's refusal raises the possibility that people with troublesome criminal histories could wind up with pot licenses in the state – undermining the department's own priorities in ensuring that states keep a tight rein on the nascent industry.
It's a strange jam for the feds, who announced last summer that they wouldn't sue to prevent Washington and Colorado from regulating marijuana after 75 years of prohibition.
The Obama administration has said it wants the states to make sure pot revenue doesn't go to organized crime and that state marijuana industries don't become a cover for the trafficking of other illegal drugs. At the same time, it might be tough for the FBI to stomach conducting such background checks – essentially helping the states violate federal law.
The Justice Department declined to explain why it isn't conducting the checks in Washington when it has in Colorado. Stephen Fischer, a spokesman for the FBI's Criminal Justice Information Services Division, referred an Associated Press inquiry to DOJ headquarters, which would only issue a written statement.
"To ensure a consistent national approach, the department has been reviewing its background check policies, and we hope to have guidance for states in the near term," it said in its entirety.
In Washington, three people so far have received licenses to grow marijuana – without going through a national background check, even though the state Liquor Control Board's rules require that that they do so before a license is issued.
"The federal government has not stated why it has not yet agreed to conduct national background checks on our behalf," Washington state Liquor Control Board spokesman Brian Smith said in an email. "However, the Liquor Control Board is ready to deliver fingerprints as soon as DOJ is ready."
In the meantime, officials are relying on background checks by the Washington State Patrol to catch any in-state arrests or convictions. Applicants must have lived in Washington state for three months before applying, and many are longtime Washington residents whose criminal history would likely turn up on a State Patrol check. But others specifically moved to the state in hopes of joining the new industry.
"Both Washington state and Washington, D.C., have been unequivocal that they want organized crime out of the marijuana business," said Alison Holcomb, the Seattle lawyer who authored the legal pot law. "Requiring, and ensuring, nationwide background checks on Washington state licensees is a no-brainer."
The FBI has run nationwide background checks since 2010 on applicants who sought to be involved in medical marijuana dispensaries in Colorado, Daria Serna, a spokeswoman for that state's Department of Revenue, said in an email. The applicants provide fingerprints to Revenue's Marijuana Enforcement Division, which turns them over to the Colorado Bureau of Investigation. The agency conducts a statewide background check and supplies the prints to the FBI for a national check.
Because Colorado launched its marijuana industry by converting medical dispensaries to recreational pot shops, it's likely that no additional background checks were required for the key employees of those shops, Serna said. However, all new employees of recreational or medical shops must undergo the same background checks – and those are still being processed, Serna said.
In Washington, officials use a point system to determine whether someone's criminal history is too concerning to grant them a license to grow, process or sell marijuana under the state's law, passed by voters in 2012. A felony within the past 10 years normally disqualifies an applicant, as does being under federal or state supervision for a felony conviction.
The state received more than 7,000 applications during a monthlong window that began in November. Applicants are required to supply fingerprints and disclose their criminal history, with omissions punishable by license forfeiture or denial. But without a federal background check, there's no way for state officials to verify what the applicants report.
Under rules adopted by the Liquor Control Board, the applicants' fingerprints must be submitted to the State Patrol and the FBI for checks as a condition of receiving a license. Asked whether issuing licenses without the FBI check contradicted that rule, Smith wrote: "Applicants have provided the prints necessary for running the check."
Deborah Collinsworth, manager of the Washington State Patrol's Identification and Criminal History Section, said she first asked the FBI in April 2013 about conducting national background checks on pot-business applicants.
"They haven't responded because marijuana is still federally illegal," Collinsworth said. "That's the rub."
Copyright 2014 The Associated Press. All rights reserved. This material may not be published, broadcast, rewritten or redistributed.
By PAIGE SUTHERLAND
Associated Press
MEDFORD, Mass. (AP) – A new program at Tufts University hopes to remove the financial barriers keeping cash-strapped students from taking a year off after high school to travel or volunteer, offering an opportunity now typically only available to more affluent students to explore different communities and challenge their comfort zones before starting college.
This "gap year" program launching this fall will pay for housing, airfare and even visa fees, which can often add up to $30,000 or more.
Although gap years are more popular in Europe, they have started to gain traction in the United States. About 40,000 Americans participated in gap year programs in 2013, an increase of nearly 20 percent since 2006, according to data gathered by a nonprofit called the American Gap Year Association.
Princeton University began offering full aid to need-based applicants in 2009 and nearly 100 students have participated, volunteering in Brazil, China, India, Peru and Senegal. The University of North Carolina offers $7,500 to gap year applicants, while students at Wisconsin's St. Norbert College can receive financial aid based on need, although airfare isn't covered.
Lydia Collins, 19, a Tufts freshman from Evanston, Ill., said she took a gap year because she wanted to see what was outside of the classroom before committing to four more years of school.
"A lot of kids are very burnt out after high school," Collins said. "Taking this time to be with yourself and see yourself in a new community and light will only help you to succeed in college."
Collins worked in microfinance in Ecuador through Global Citizen and said the experience inspired her to pursue international relations, something she would not have known about beforehand.
Students who take part are able to see the world beyond the bubble they grew up in and return to school with a better perspective of their future, said Holly Bull, president of the Center of Interim Programs, which counsels students on taking gap years. Bull said the benefit of the structured time away from school is too valuable to exclude lower-income students.
"Students return to the classroom more focused, independent and confident," said Bull, who took a gap year herself to Hawaii and Greece, and said the students also tend to have less trouble adjusting to dorm life.
"This experience taught me that everything I learn in the classroom will be able to help me when I leave Princeton," said Jeremy Rotblat, a 19-year-old Princeton freshman from Cherry Hill, N.J., who said his experience volunteering at a hospital in Senegal better prepared him for college. "It is easy at times to question the purpose behind all the school work. But seeing the value firsthand encourages me to push myself academically."
Students selected for Tufts' 4+1 program will be able to defer their admission for a year while still remaining tied to the university through video chat and email. Tufts will work with organizations including Global Citizen, City Year and Lift – which offer volunteering positions in areas such as education, economics, health and the environment 7/8- to create packages that fit students' financial needs, including travel and living costs.
Patrick Callan, founding president of the National Center for Public Policy and Higher Education, applauds the gap year experience, but said structure is key.
"Sometimes, for less motivated students, taking a year off could lead to them never coming back," he said, adding that students that go in without concrete goals can be sidetracked from their studies. "You need to come in having a plan."
For Collins, she said working in a foreign country away from her family and friends was a reality check.
"After that experience," she said. "I can definitely take on college. It's nothing now."
Copyright 2014 The Associated Press. All rights reserved. This material may not be published, broadcast, rewritten or redistributed.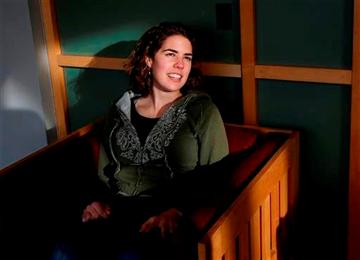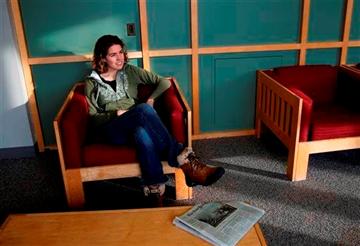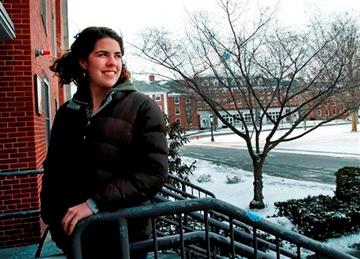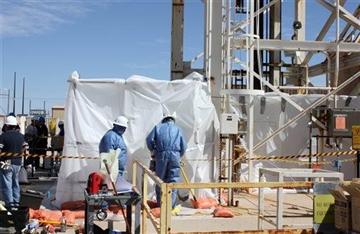 By JERI CLAUSING
Associated Press
ALBUQUERQUE, N.M. (AP) – The truck that caught fire a half mile underground at a southeastern New Mexico nuclear waste dump was 29 years old, improperly maintained and operating without an automatic fire-suppression system, according to a report to be released Friday.
The report also will detail deficiencies in emergency training and responses at the Waste Isolation Pilot Project (WIPP) near Carlsbad.
"It was preventable," Ted Wyka, a Department of Energy official who led the investigation, told a community meeting on Thursday evening as he previewed the findings of the probe into the first of two back-to-back incidents at the federal government's only permanent repository for waste from the nation's nuclear bomb-building facilities.
An investigation of a radiation release nine days later that contaminated 17 workers is expected in a few weeks.
The report was previewed just hours after the contractor that runs the site confirmed it had demoted WIPP President Farok Sharif.
Wyka said the investigation of the truck fire did not reveal exactly what sparked the blaze, but he said the old truck that was hauling salt had a buildup of oil and other combustible materials as well as active leaks.
The fire probably started about 30 minutes before the driver saw the orange glow from the engine compartment and jumped out to try to extinguish it, he said. But the automatic fire-suppression system that might have detected the heat earlier was not active, Wyka said, and the fire extinguisher the driver sprayed on the truck apparently didn't work.
While Wyka praised the 86 workers who were underground when the fire started around 11 a.m. on Feb. 5 for their response, he said a number of systems failed. For example, he said emergency strobe lights were not activated for five minutes, the command-center response was lacking and the investigation showed emergency training drills were inadequate.
Six workers were treated for smoke inhalation after the fire.
"We were pretty lucky that day," he said. "… Despite all the safety systems that sort of let them down, the workforce down in the mine that day was very calm, collected and in many ways heroic."
Wyka said the workers "did everything they could" to notify colleagues to get out, even before the evacuation alarm sounded. "Some stayed behind to make sure everyone got in the elevator to get out."
The biggest lesson, he said, is about the mindset at the site.
"This is not just a mine, not just an operating nuclear facility – this is both," Wyka said, noting that trucks used in the part of the mine where waste is hauled are kept much cleaner than the old trucks used to haul salt in the tunnels. They also have active fire-suppression systems.
Joe Franco, who runs the Department of Energy's site office at WIPP, choked up as he took the stand at the meeting, telling the community that at first he took the findings personally.
"It's one of those things, being part of the family, one of those things that's a little tough," he said. "But I think what's important (is) we definitely got away with not … having anyone seriously hurt. So we need to learn form that. It is what I wanted to hear, and I wanted the truth. We don't need any sugar-coating."
WIPP is the nation's only deep underground nuclear waste repository and a cornerstone of the Energy Department's $5 billion-a-year program for cleaning up waste scattered at federal labs across the country from decades of making nuclear bombs.
Waste shipments to the dump were halted after the truck fire. Nine days later, a radiation release shuttered all operations.
In a statement Thursday, URS Corp. said Sharif has been replaced by Bob McQuinn as president and project manager of the Nuclear Waste Partnership.
McQuinn, the company said, has 35 years of experience in Department of Energy nuclear and high-hazard operations, including six years in charge of nuclear operations at Los Alamos National Laboratory. Sharif has been moved to a new job overseeing the program to move nuclear waste to other locations while WIPP is shuttered. He also will work with other Department of Energy sites to develop plans for the temporary storage of their waste, the company said.
In an internal memo, James Taylor, general manager of global operations for URS, said he also expects to appoint a recovery manager in the next few days.
"As I mentioned to the NWP workforce last week, we are committed to returning WIPP to safe, compliant operations," Taylor said. "I am confident these structural realignments will strengthen our recovery efforts."
Copyright 2014 The Associated Press. All rights reserved. This material may not be published, broadcast, rewritten or redistributed.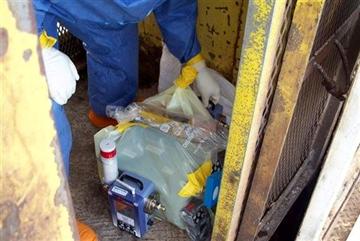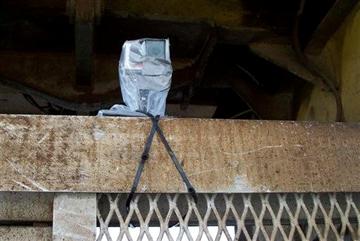 Click here to view full article
Tags:
concert
,
director
,
movie
,
music
,
release
,
singer
,
tv