Click here to view original web page at www.nzherald.co.nz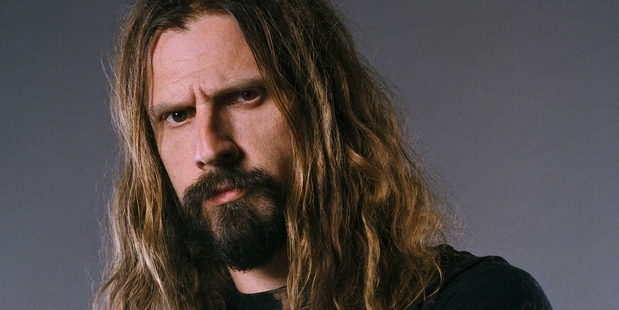 Rob Zombie's life isn't all gore, all of the time. The grizzly rocker tells Chris Schulz about some of his other passions.
Here's something you probably didn't expect Rob Zombie to admit: He's a fan of Girls. And no, he's not being creepy – although that's something Zombie is very good at it.
The man born Robert Bartleh Cummings is talking about Lena Dunham's hit HBO comedy show that follows four New York City women in their mid-20s struggling their way through life, love and dodgy sex.
Zombie's a big fan: it's his favourite show, and he never misses an episode.
"I just finished watching the latest one literally 10 minutes before you called," the man known for showering his albums and films with as much gore as possible admits to TimeOut.
"My PVR [personal video recorder] is full of shows everyone watches. Homeland, Girls – there's really not much gory stuff on there at all," he says.
It's a surprise admission because, judging by his reputation as a dreadlocked shock-rocker who directs gruesome horror films in his spare time, you'd expect Zombie to like things splattered with a little more blood.
After all, his breakthrough album, 1998's Hellbilly Deluxe, came with a devilish album cover and those grinding signature metal songs Dragula and Living Dead Girl – the latter about women who crave romance with the dead.
Then there's his recent emergence as a horror director, with a list of films including House of 1000 Corpses, The Devil's Rejects, Halloween, and last year's The Lords of Salem to his credit.
He's also dabbled in TV, helming an episode of mainstream cop show CSI: Miami in 2010. But Zombie says he won't do that again.
"I tried to put my stamp on it and tried to do something differently. But that's not really what they want you to do. They have a formula that works and they don't want you to mess with it.
"I cast a lot of people in it that you normally wouldn't see in the show. It had a lot of movie stars in it, my wife, Sheri Moon, was in it and Billy Gibbons from ZZ Top was in it. I just wanted it to be different so you'd watch it and go: 'Wow, that was a really weird episode of CSI'.
"It was kind of a drag but I did it for the experience more than anything else. I wouldn't rush to do it again."
Zombie's day job – and main love – is making music. He released his well-received fifth album, Venomous Rat Regeneration Vendor, last year and has toured continuously ever since.
He returns to New Zealand for the first time since the late 90s next week to headline Auckland's two-night Westfest, alongside Korn and Megadeth.
Zombie's not sure what kind of stage set up he's bringing for the show. He's known for embracing elaborate props and costumes but says: "It's very expensive shipping things to New Zealand. We don't want to bankrupt the tour in advance. We're still working that out."
He promises to play a "greatest hits" set that will embrace all facets of his career – including his movie soundtracks, covers of songs from his old band, White Zombie, and maybe even a cover version of a song from fellow shock-rocker Alice Cooper.
"I think the worst moment you can ever have at a concert is when the band comes out and says they're going to play the new album. We don't tend to do that – I don't ever want to do that.
"I love New Zealand – I've only been there once and it was a long time ago so I'm very much looking forward to coming back.
"This is by far the best band I've ever had, the best everything I've ever had. The show will be spectacular."
Who: Rob Zombie
Where: Headlining Westfest with Korn and Megadeth
When: February 19 and 20, Vector Arena (Zombie plays on the 19th)
Essential listening: Hellbilly Deluxe (1998), Venomous Rat Regeneration Vendor (2013)
Essential watching: House of 1000 Corpses (2003), Halloween (2007), The Lords of Salem (2013)
– TimeOut
Click here to view full article
Tags:
concert
,
director
,
film
,
movie
,
music
,
release
,
tour
,
tv