Click here to view original web page at www.digitalspy.co.uk
The Office's David Brent is finally heading to the big screen with his own movie, Life on the Road.
Ricky Gervais will begin shooting the BBC Films movie in the UK in 2015, it has been confirmed.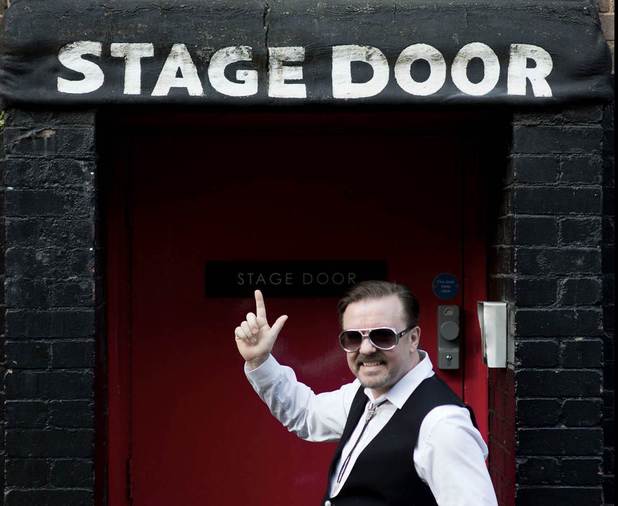 "We find out what Brent is doing now and what's happened in the last 15 years since his redundancy from his beloved Wernham Hogg," reads the press release.
"He's a sales rep now, selling cleaning products up and down the country, but has never really given up on his dream of being a rock star."
The film will follow Brent's self-funded UK tour, and he believes that the film will end up like "Scorsese shooting The Rolling Stones".
It turns out to be a 'where are they now' documentary. He has to take a few weeks off work and cash in a couple of pensions, because the session musicians in the band are costing him more than he's getting in ticket sales. Tragic.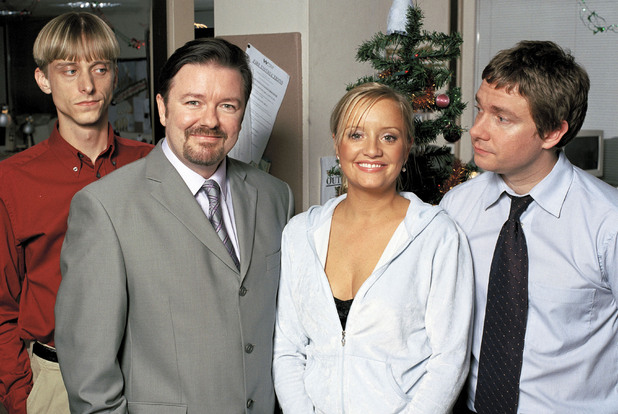 The cast of BBC Two's The Office
David Brent was the lead character in Gervais and Stephen Merchant's BBC Two comedy The Office between 2001 and 2003. The show became a worldwide smash and spawned a hugely successful US remake on NBC, which Gervais made brief cameos in as Brent.
Gervais revisited the character in 2013 for a Comic Relief special and then launched a YouTube channel with David Brent 'Learn Guitar' videos shortly after.
He also went on to take David Brent on the road, playing concerts in character with the band Foregone Conclusion, performing classic tracks from the TV series and new Brent songs.
Watch some classic David Brent in The Office:
Click here to view full article
Tags:
concert
,
film
,
movie
,
music
,
release
,
tour
,
tv