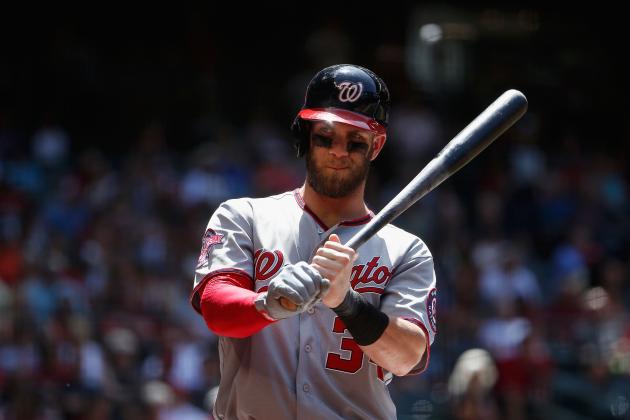 We are a little less than two months into the 2015 MLB season, and while there is still a lot of baseball to be played, we've now reached a point where the "small sample size" argument starts to lose some steam.
That means a little more attention can now be paid to extreme starts to the season on both ends of the spectrum, as a hot start begins to turn into a breakout year and a cold start begins to look like something more serious.
This article will focus on the positive side of things, as we attempt to name the top 50 players through the first quarter of the season.
The rankings will be based on the following:
2015 Season Only: Forget everything players have accomplished in the past, as track record means nothing here. We're simply looking for the top 50 players based on 2015 production.
Offense and Defense: While offensive production will always garner more attention, elite defensive play deserves its time in the spotlight as well. As such, you will see defensive metrics like defensive runs saved and UZR/150 referenced fairly often.
Relief Pitchers: Only five relief pitchers cracked the list, and none of them broke the top 25. Why? Most closers have yet to break the 20-inning mark this season, and I have a hard time ranking those guys ahead of everyday position players or starting pitchers who have made bigger impacts.
Future Success as a Tiebreaker: The goal here was to name the 50 best performers so far, so future projections didn't play much of a role. However, they did serve as tiebreakers of sorts. For example, if two pitchers had similar numbers but one had a much higher FIP, the one with the more sustainable start got the nod.
With the specifics out of the way, let's kick things off with a look at some notable players who didn't make the cut before we dive into the top 50.