Click here to view original web page at www.pantagraph.com
At a glance
What: Rusted Root and Ghost Wolves
When: 8 p.m. Thursday
Where: Castle Theatre, 209 W. Washington St., Bloomington
Tickets: $20 to $25
Box office: 309-820-0352
Taking Root
Rusted Root's poly-rhythmic rock sounds have proven popular with TV, movie and commercial makers in giving their visuals a kick in the pants. Following are several examples:
Home for the Holidays (1995): The Jodie Foster-directed dysfunctional holiday movie was the first major film to use an RR track, in this case their remake of Santana's "Evil Ways."
Party of Five (1996): The first TV usage of RR's "Send Me on My Way," via the hit Neve Campbell-Jennifer Love Hewitt series.
Twister (1996): The tornadoes-amok opus from the Spielberg factory featured RR's "Virtual Reality" alongside tracks by Red Hot Chili Peppers, Goo Goo Dolls, Van Halen and k.d. Lang.
Matilda (1996): Danny DeVito's family film marks the first big-screen use of RR's signature concert anthem, "Send Me on My Way," in lavish fashion, giving it double-play (Matilda's pancake-making scene and at the close of the film).
Pie in the Sky (1996): The John Goodman-Christine Lahti movie comedy also featured "Send Me on My Way."
Race the Sun (1996): Yet another movie soundtrack – this one for the Halle Berry-James Belushi comedy – empowered by the percussive energy of "Send Me on My Way," easily 1996's soundtrack groove of the year.
The Theory of Flight (1998): "Send Me …" is sent packing for its first overseas journey, via director Paul Greengrass' British-made Kenneth Branagh-Helena Bonham Carter drama.
Ice Age (2002): One of 2002's top box office movie hits featured not one, but two, RR rockers on its soundtrack, including (what else?) "Send Me on My Way," and, proving less is NOT more, "Too Much" from the "Welcome to My Party" CD.
Ally McBeal (1997-2002): RR's cover of the Rolling Stones' "You Can't Always Get What You Want" became a soundtrack highlight of the Fox sitcom.
Charmed (1998-2006): The soundtrack for the Fox series showcased RR's "Weave," one of 12 tracks on the official "Charmed" soundtrack album, "The Final Chapter," released in 2006.
New Girl (2011-ongoing): Several RR tracks, including, of course, "Send Me…," have found a home on Zooey Deschanel's ongoing hit sitcom on Fox.
Enterprise Rent-a-Car (2011-14): The car rental giant has built an entire, ongoing ad campaign around "Send Me."
There was a time not so long ago when it seemed as if every other movie and TV show was tapping the infectious rhythms of Rusted Root, the jam band that vaulted the genre's boundaries with a fresh world-beat view.
A lot of that extracurricular usage came courtesy the Pittsburgh group's trademark anthem, "Send Me on My Way," certainly among the more joyful 4 minutes and 23 seconds ever tracked onto an album.
When last Rusted Root passed our way, in 2002 via an ISU Braden Auditorium show, the song was riding high in the season's No. 1 box office hit, "Ice Age."
Prior to that, and since, Rusted Root's sounds have given a beat to movies like "Twister" and "Matilda," hit TV series like "Party of Five" and "Charmed," and even a long-running Enterprise car rental campaign.
On the occasion of the band's 25th anniversary, being marked with a show tonight in Bloomington's Castle Theatre (8 p.m., with opener the Ghost Wolves), group front man and founder Michael Glabicki is reflecting on his songs' alternate existences.
Especially the ubiquitous and oft-appropriated "Send Me on My Way."
"It was a song we were happy to see go off and have a life of its own," says Glabicki, who also performed several solo shows in Bloomington-Normal since that last Rusted Root show at ISU, including stands at Daddios and the late NV Ultra Lounge.
"Send Me on My Way" is off the band's 1994 breakthrough album, "When I Woke," which came along four years into RR's history, and changed the course of their lives forever.
"We started getting calls to use our music in movies, TV shows, commercials and the like," he recalls.
In the case of "Ice Age," now one of the most lucrative animation franchises of all time, the producers came to the band and asked if it would be OK if they used one of their songs … especially since they had already built an entire sequence around it.
"They called us about a month before the movie came out," Glabicki recounted in a 2002 Pantagraph interview.
Like most of the general public, he had no idea what the computer-animated "Ice Age" was about. "It was really a surprise when we saw how much they were interested in our music. They sent a script — well, not really a script, but a synopsis — and, yeah, it was nice and cool the way the story turned out."
Everyone was so pleased that a second Root song, ""Too Much" from 2002's "Welcome to My Party," was added to the soundtrack.
Around the time that car rental overlords Enterprise came calling several years ago, "I did worry about the song turning into Carly Simon's 'Anticipation'," Glabicki said, referring to the infamous ketchup commercial in which the song's previously personal lyrics became permanently mired in the flow of tomato sauce from a bottle.
"But the way they (Enterprise) used the song, it's still about the music," he says.
And all about the music is the story of Rusted Root from day one, which began in Pittsburgh, circa 1988, after Glabicki had returned home from a post-high school trip to South America, where he became inspired by the poly-rhythmic, multicultural sounds he'd heard there.
He decided to translate inspiration into reality by forming a band with a distinctive gender blend of two upfront female members on vocals, Jenn Wertz and Liz Berlin, and a killer percussion section (virtually every member had skills in that realm and got to utilize them to the max).
The band's official birth year is 1990, with the self-released "Cruel Sun" followed by a signing with Mercury Records and the big splash made with 1994's "When I Woke," followed by "Remember" (1996) and "Rusted Root" (1998), then capped by a several-years hiatus.
"I think we'd all become just a little bit fried," Glabicki admits. "We had been pretty busy touring for seven years and it was more of a creative choice to take some time off and really get our heads fresh again."
In the decade since, the group has evolved on the membership front, with Glabicki, Berlin and original bass player Patrick Norman still on board. Wertz, who left, then returned, is gone again and not replaced. Most recent additions are drummer Preach Freedom and guitarist Dirk Miller.
These days, Rusted Root is extending its tendrils deeper into the fertile base of its loyal fans, allowing them to interface in several ways.
"We're extremely intuitive of where our audience is, and because of that, anything can happen and often does. We mutually explore with them," Glabicki says, which is why new material tried out prior to being committed to an album can be impacted and shaped by what the audience brings to it, either via response and/or interaction.
Rusted Root's current album, "The Movement," which was partially realized via a fan funding campaign (Fortunate Freaks Unite), will be followed by a new release entirely footed by the same means, this time via Indie-A-Gogo … all, says Glabicki, on behalf of maintaining musical independence and staying in direct audience contact via an array of perks to investors.
"We've had fans in the studio with us laying down hand-claps and chants," he notes. Outside the studio, the band is offering everything from liner note shout-outs ($50) to hand-written lyric sheets ($125) all the way to the moon with the ultimate fan-artist interface, a personal backyard Rusted Root concert ($10,000).
Send them on their way, indeed.
"I like it," says Glabicki. "It's a different way to connect with the audience, and that's where we've always come from, since the beginning … live shows where connecting with the audience spawns creativity, and they, in a sense, create with us."
Copyright 2014 pantagraph.com. All rights reserved. This material may not be published, broadcast, rewritten or redistributed.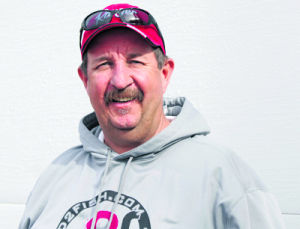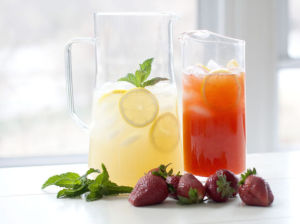 Click here to view full article
Tags:
concert
,
director
,
film
,
movie
,
music
,
producer
,
release
,
tour
,
tv