Click here to view original web page at www.theguardian.com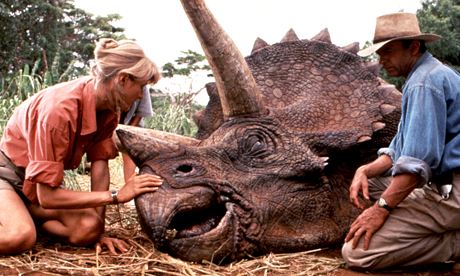 In Bunk Bed (Wednesday, 11.15pm, Radio 4) Patrick Marber and Peter Curran fill the interlude before sleep with their recumbent musings on diverse subjects. These include: whether it is possible to adapt a novel without actually reading it; the possibility that Gerry Rafferty's Baker Street is the sole big hit with a purely instrumental hook; waking up to find that a fox has killed your daughter's pet rabbit; and anything else they can do to keep each other amused. It's interesting how well the fact that they're not looking at each other while talking sets the mood. It's the first radio programme I've heard that achieves the just-you-and-me intimacy of a podcast.
The fifth and final part of The Cazalets: All Change (weekdays, 7.45am, Radio 4) is the first one I've heard. This is a bit like arriving at Hamlet when the stage is already full of bodies. I enjoyed it so much I'm tempted to go back to the beginning. Here, the Cazalets are trying to secure the future of the family timber firm in Macmillan's new Britain. Do they give up the reins and go public? Should they take the opportunity to turn their assets into cash? On the personal front, does Rachel take advantage of the fact that she no longer has to care for "the Duchy" to pursue her own life? At every turn they're tempted to throw off their traditional duties and get a little something for themselves.
It works because, for all the port-passing and distant rustling of servants, it deals with what we owe to family, which is something most of us can identify with, and the want of money, which is the time-honoured motor of fiction. It also has zingers aplenty. "What are you doing with yourself, darling?" "I'm modelling, Miss Milliment." "How very interesting? Are you using clay?"
In Lives In A Landscape (Monday, 11am, Radio 4) Alan Dein follows West Country singing duo Pat and Hayley Mallon as they prepare for Pat to have major surgery for an aneurysm, covering the rent by playing local pubs and clubs. Their life, you can't help feeling, is the one that Eddie Grundy might have had had he run away with Jolene all those years ago. There was a time that this seemed on the cards. The pair of them sing sentimental songs, usually in a country idiom, to backing tracks played from their laptop. It's a good insight into the unsinkable optimism of gigging musicians of all kinds and a reminder that even the humblest country turn sees itself in the same pantheon as George Jones. "You can't cancel a show," says Pat. "If you do that they'll call you no-show Mallon!" He's not joking.
In The Essay: Furniture – A Personal History Of Movable Objects (weeknights, 10.45pm, Radio 3), Ian Sansom looks at wardrobes, chairs, tables, cupboards and beds. His meditations take in their origin as good ways to keep us off the floor and their subsequent rich, eternal life as metaphors for every aspect of the human condition.
Finally, Saturday Night At The Movies (Saturday, 7pm, Classic FM) was recorded live a couple of weeks ago. It's hosted by Myleene Klass and Richard E Grant and features the Royal Philharmonic Concert Orchestra playing cinema favourites from movies such as Jurassic Park, Star Trek and Gladiator.
Sign up for the Guardian Today
Our editors' picks for the day's top news and commentary delivered to your inbox each morning.
Click here to view full article
Tags:
concert
,
movie
,
music