Click here to view original web page at www.huffingtonpost.ca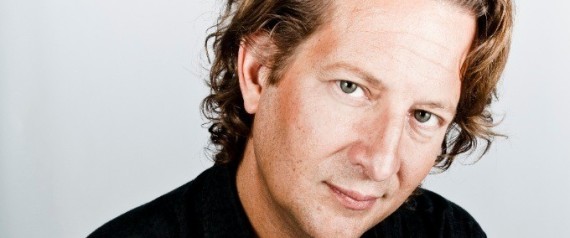 In recent years Toronto radio station 102.1 The Edge has seen quite a bit of personnel change, some, like Dean Blundell, due to controversy while others were let go due to a change in direction.
Alan Cross was one of the latter, having been laid off in 2011, but The Edge has announced that the music personality is returning to station.
Cross tweeted a link earlier this morning (July 17) with some of the details. "I'll just quote the press release for now," Cross wrote. "We can discuss particulars later."
"Canada's pre-eminent musicologist and authority in rock music, Alan Cross, returns to 102.1 the Edge, Toronto's alternative radio station," the statement said adding details on Cross' new role will be announced in the autumn.
"I spent a long time at the Edge — 1986 through 2011 — so it feels good to be back in the fold," Cross said in the press release. "A lot of people will say the Edge is my natural home, so let's pick up where we left off, shall we?"
"Alan Cross is synonymous with alternative music — he's credible, authentic and true to the Edge brand," Corus Radio Toronto General Manager Dave Farough said. "Having Alan back represents the next phase of the station's evolution — returning to its music-based roots with intelligent conversation."
During his time away from the Edge, Cross maintained an extremely busy schedule working with AUX-TV as well as having his show The Secret History of Rock appear on various stations across the country including Toronto station Newstalk 1010 CFRB. This was in addition to his role with up-and-coming Toronto radio station Indie 88 where Cross served, according to the station's site, as "an in-house music Guidance Counsellor, contributing to the musical and programming direction of the station." In May the radio personality won "Music journalist/Blogger of the year" at the Canadian Music and Broadcast Industry Awards.
Cross was also the narrator for "Pantload: 25 Years of Prime Time Sports," a Rogers Sportsnet television documentary which aired last night (July 16) and looked at the career of noted sports talk radio broadcaster Bob McCown from Sportsnet590 The Fan.
News of Cross returning to the station was warmly received by some on Twitter:
Click here to view full article
Tags:
music
,
release
,
television
,
tv