Click here to view original web page at www.theguardian.com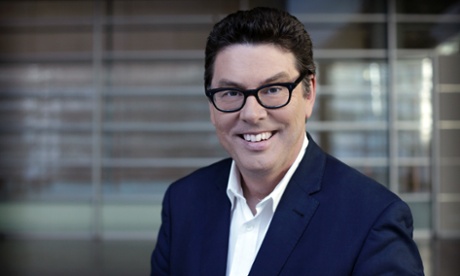 The ABC has not had a regular arts magazine television program since Art Nation was cancelled in 2011.
Its predecessor, Sunday Arts with Virginia Trioli and Michael Veitch, went the same way in 2009.
Covering the arts is part of the ABC's charter, and Aunty has justified these cuts by setting up an online arts portal and by claiming to broadcast "600 hours of weekly arts content to 3.9 million Australians".
This claim stacks up only if you count every arty hour on ClassicFM and Radio National, some Triple J programs, a handful of specialised shows like At The Movies, and imported TV documentaries and symphony concerts.
The closest you come to any arts programming on commercial TV is Channel Nine's The Voice or Seven's The X Factor, so beyond pop singing competitions the task has clearly been left to the public broadcasters. SBS provides terrific Eurovision coverage each year. But could you call it art?
Citing budget pressures, ABC dropped the last incarnation of a dedicated arts show, Art Nation, along with two arts-related ABC-produced shows The New Inventors and The Collectors in August 2011. That move was condemned by the arts community and Aunty is still trying to repair those bridges today.
A former head of ABC arts Michael Shrimpton wrote in The Australian at the time: "Designated arts magazine programming such as Art Nation, and Review before it, provided a protective zone and were smack on charter … I'm wondering if there is a clear understanding of the remit that is public service broadcasting. It's about the service, stupid."
But the budget wasn't the only driver of the decision to stop producing Art Nation. Axing arts was part of a wider trend in ABC management to cut down on internal production, shed staff and move to an outsourced model of production.
In April this year the ABC tried to mend its relationships and ABC's Arts Council was born. The council meets monthly and provides a focus for arts content across all the broadcaster's divisions – including TV, news, radio and online – and it is hoped will strengthen "the ABC's means of presenting, producing and promoting the arts in Australia".
Now three years on, the ABC is back in the arts game and is launching a weekly TV show, The Mix, on Saturday. Hosted by the familiar and genial musician and journalist James Valentine, The Mix is part of ABC News 24's schedule, not ABC1.
"The Mix has elements of the traditional and will be quite familiar to those who've watched Review or Arts Nation," Valentine told Guardian Australia.
"Being on News24 means it will have a news and information emphasis rather than a critical emphasis. A traditional show would talk to the critics and experts and practitioners.
"We are reporting on what people are saying about things rather than presenting a critical view. The Movie Show with Margaret and David talks about films from a critical viewpoint. We say the film is out and this is what critics are saying about it. It's not quite the same emphasis as a traditional arts show.
Valentine, who will continue to present his afternoon radio show on Sydney's 702, says the program will be wide in appeal covering art, television, movies, books, games, apps, music, festivals, gigs, events, celebrities, theatre and even circus.
"The other way it differs is that we have a much broader definition of what we call art," Valentine says.
"A newspaper will often focus on the theatre, the opera and the ballet. We think it now includes television, pop music and anything creative. Whether that is taking place in a largely commercial structure or in an obscure part of the arts world, we are not putting any particular emphasis on one being better than the other.
"To me it's more about 'where is the discussion this week?' 'What are people talking about?'."
So how has the ABC's stretched budget, which recently had another hit in the May budget, been able to fund a new arts show? The answer is, on a shoestring. Being an "off-Broadway" show, The Mix won't have a 10-strong full time production team, a highly-paid presenter and an overseas travel budget. It will be produced by someone who already has a full-time gig elsewhere in the ABC and Valentine who will just add it to his list of duties. The Mix will make use of existing content from other news and current affairs shows – including arts reporters Anne Maria Nicholson and Siobhan Heanue – as well as create its own content.
"I think the reason there isn't an arts show on ABC1 is largely budget rather than anything else. On ABC1 you only have a limited amount of hours of air and the budget is stretched so it's difficult to spend the sort of money you want to spend when the show is going to be on a Sunday afternoon or a Thursday night."
The ABC's director of News Kate Torney: "I am delighted that James will be working with News 24 and bringing his talents and experience in media and entertainment to The Mix. The program is part of the ABC's recently announced arts programming initiatives and James is the perfect host."
The Mix will premiere on ABC News 24 on June 14 at 7.30pm (AEST), with encore programs at 12.30pm and 10.30pm on Sundays. The program will also be available online and iview.
Click here to view full article
Tags:
concert
,
director
,
film
,
movie
,
music
,
television
,
tv