Click here to view original web page at www.nwitimes.com

The twin passions of a local husband and wife will collide on the grassy knoll of Valparaiso's Sunset Hill Park as a bevy of unique music styles and food options are presented under the banner of Lightning Bug Music Festival to help fund a regional educational cause that, as parents, is important to them both.
"Music has always been an important part of our lives. My husband used to play music in my restaurant and so it's part of who we are, but since our son was born, we've realized it's sometimes hard to find shows we can all attend and that are appropriate for all of us," said event founder/organizer Andrea Georgion of Valparaiso. After seeing how "family-friendly" most musical events were in Nashville while on a family trip, she and husband Jim Chaddock began assembling ideas for what has evolved into the first annual Lightning Bug Music Festival.
"Jim and I believe that getting kids involved in music as early as possible is a positive thing, so we took this upon ourselves so other families here in our area have an opportunity to spend a day enjoying music together in one of our beautiful local parks that sometimes people forget is here," she said. "All proceeds benefit The Dunes Learning Center nestled in the Indiana Dunes to help send deserving kids to summer camp. You can learn more about the organization at duneslearningcenter.org."
The music begins with two Midwest bands of note – Valparaiso "jam band" Chester Brown and Grammy-nominated bluegrass group Special Consensus. Co-headlining the event is Alligator recording artist Stanley "Buckwheat" Dural, Jr. (aka "Buckwheat Zydeco") and Americana/folk trio, The Wood Brothers.
"My husband and I have been avid fans of The Wood Brothers for a long time now and our 5-year-old son loves their music so we are very happy to be bringing them here to our area for others to enjoy," Georgion said. "Since the event is a fundraiser for The Dunes Learning Center, we wanted music everyone in a family can groove to together. We wanted music that's upbeat and fun."
Georgion believes the zesty Creole sounds of Lafayette, Louisiana's accordion-squeezing Buckwheat Zydeco is an ideal addition to the festival line-up. "How can you hear their music and NOT dance," she asked. "How indeed?" echoed Buckwheat via a call this week from his bayou country home. "Zydeco is very happy, upbeat music that makes you smile, makes you dance and makes you forget your troubles."
Millions witnessed Buckwheat perform on the final episode of "Late Night with Jimmy Fallon," as Fallon picked up a guitar to join house band The Roots in jamming alongside Buckwheat on a rousing rendition of "On A Night Like This," the title track of Buckwheat's groundbreaking first album that introduced the unique sound of zydeco into the musical mainstream in 1987.
"I'll tell you, it was even more fun for us to do than it looked to all you watching us do it," reflected 67-year-old Buckwheat of that landmark TV experience. "The Roots are a wonderful bunch of musicians. It was a real honor to be invited (by Jimmy) to be part of that final show."
Buckwheat performed twice at both of President Bill Clinton's inaugurals and gigged alongside everyone from Eric Clapton and U2 to The Boston Pops. One of his proudest moments was giving his accordion a work out in front of three billion people during the closing ceremonies of the 1996 Summer Olympics. "Now that was really somethin'," he said. "But whether it's in front of 3 billion or 300, I always play my best. It's who I am and it's what I do…every performance."
Learning to play organ as a child, Buckwheat was playing gin joints and dance halls all across the South in the late 1950s, backing up top names like Joe Tex, Clarence "Gatemouth" Brown and others. He later formed his own blues group Buckwheat & The Hitchhikers in 1971.
After accepting an offer in 1976 to join the band of Clifton Chenier (aka 'The King of Zydeco"), Buckwheat came to love zydeco music after years of resisting it. "My father played accordion at family gatherings but never played professionally. I never liked it (zydeco) because I didn't understand it," he said. "But after playing with Clifton, who was my father's best friend, I finally got it! It's all I want to play."
By the early 1980s, Buckwheat Zydeco – the band – was born and over the years has recorded for such record labels as Blacktop, Rounder and Island. Currently the band is on the roster at Chicago's Alligator Records where they enjoyed a 2009 Grammy Award win for the album, "Lay Your Burden Down." Buckwheat also won an Emmy Award for his music in the CBS-TV movie about Louisiana basketball Hall of Famer Pete Maravich, "Pistol Pete: The Life And Times of Pete Maravich."
Buckwheat is especially happy to be part of Lightning Bug Music Festival because it benefits The Dunes Learning Center. "It's all about the kids. We've always gotta do for the kids," said the man who has recorded two successful children's albums for the Music For Little People label — 1994's "Choo Choo Boogaloo" and 2010's "Buckwheat Zydeco's Bayou Boogie."
"Aside from all the great live music, this festival will have plenty of great food. It's the first Northwest Indiana Food Truck Rally," said Georgion, who co-owns and operates The Rolling Stonebaker of Beverly Shores with husband Jim. Their company serves custom wood-fired brick oven 10-inch pizzas made to order.
"Other festivals have food tents, but we thought we'd do something different at ours and make it a food truck rally. Food trucks are relatively new to the Northwest Indiana region in the last 2-3 years," she said.
Confirmed to "truck in" along with Georgion's Rolling Stonebaker, are The Green Machine (spring salads, fresh local produce items) of Michigan City, Early Bird Vegan & Vegetarian of Munster (non-carnivore options), Hungry Truck, Inc. of Valparaiso (BBQ sandwiches, grilled sandwiches, seasonal salads, and specialty four cheese mac 'n' cheese); and sweet treats from Valpo Velvet Ice Cream (homemade ice cream treats) and Designer Desserts (bakery goods), both of Valparaiso.
A beer garden presented by three Northwest Indiana micro-brewing companies — Shoreline Brewery, 18th Street Brewery and Hunter's Brewing – will set up to the side of Sunset Hill Park's iconic red barn stage where original music will be enjoyed by attendees nestled on the grass of the park's natural amphitheatre. Bringing blankets and lawn chairs for concerts at Sunset Hill Park is encouraged.
FYI: Lightning Bug Music Festival featuring Chester Brown, Special Consensus, Buckwheat Zydeco, & The Wood Brothers will be held from noon to dusk Sunday at Sunset Hill Park, 775 Meridian Road, Valparaiso. Tickets are $30 in advance/$40 at gate/Children 12 and younger are free (2 per paid ticket). Visit lightningbugmusicfestival.org
Copyright 2014 nwitimes.com. All rights reserved. This material may not be published, broadcast, rewritten or redistributed.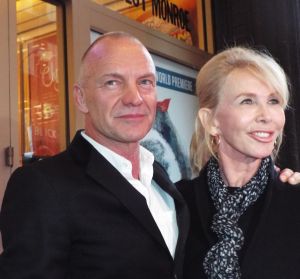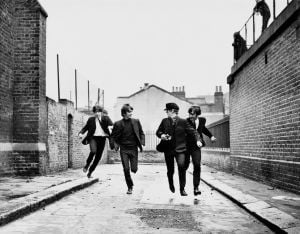 Click here to view full article
Tags:
concert
,
movie
,
music
,
tv